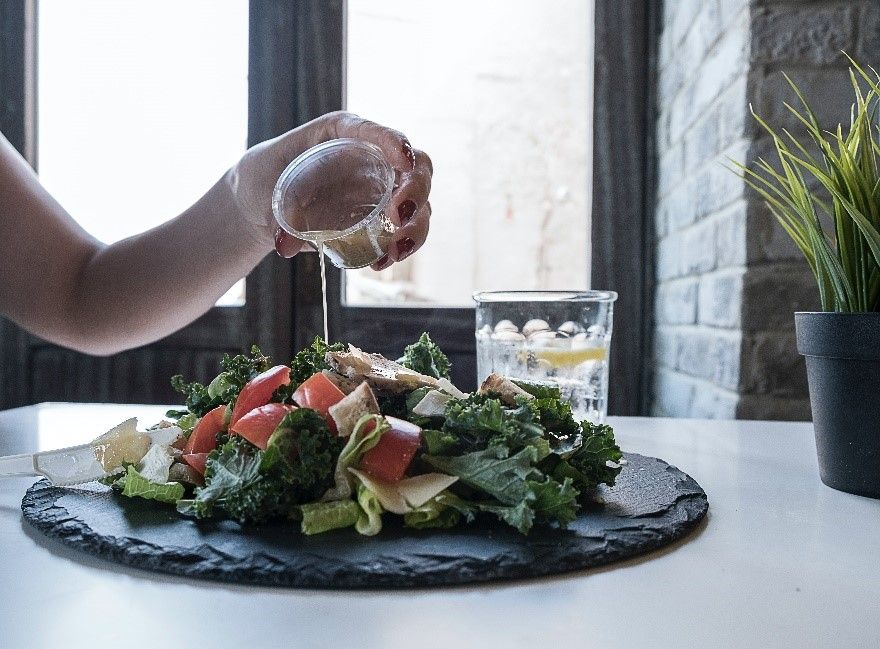 If we got you into eating salad all of a sudden from our previous post, here are 5 styles of salad dressing recipes that you'd never go back to the store-bought ones.
1.Balsamic vinegar dressing
3/4th cup extra virgin olive oil
1/4th cup balsamic vinegar
Salt
Freshly ground pepper
2.Honey Mustard Dressing
1/4 cup + 1 tablespoon Dijon mustard
1/4 cup honey
1/4 cup cider vinegar
1 1/2 teaspoons kosher salt
1/4 cup plus 2 tablespoons vegetable oil
3.Italian Dressing
6 tablespoons olive oil
2 tablespoons white wine vinegar
2 tablespoons chopped fresh parsley
1 tablespoon lemon juice
2 garlic cloves, chopped
1 teaspoon dried basil
1/4 teaspoon dried crushed red pepper
Dried oregano
4.Zesty Lemon Dressing
1/4 cup canola oil
1 teaspoon grated lemon peel
2 tablespoons lemon juice
1 tablespoon rice vinegar
1 tablespoon chopped scallions
1/4 teaspoon garlic powder
1/4 teaspoon dried dill
5. Avocado Cilantro-Lime Dressing
1 avocado, pitted and peeled
1/2 cup plain Greek yogurt
1 cup plain almond milk
1 cilantro bunch, leaves only
1/2 teaspoon garlic powder
1/2 teaspoon sea salt
1 tablespoon lime juice
https://fnb.msmmgroup.com/wp-content/uploads/2020/07/49.jpg
649
880
admin
https://fnb.msmmgroup.com/wp-content/uploads/2019/12/msm-logo-300x195.png
admin
2020-07-16 13:00:00
2020-07-01 10:48:53
5 types of Salad Dressings to season up your next salad!